C!Wrap contest
Launched in 2020, the official covering contest of C!Print tradeshow will hold its fourth edition in 2024, with a new challenge offered to the best covering teams of the moment.
THE CONCEPT
6 TEAMS OF 6 PROFESSIONAL WRAPPERS have to completely cover a given space in 5 hours, comprising: 1 partition / 1 floor / 4 changing room seats / 1 3D printed object / 1 half of a vehicle.

THE THEME
In a self-adhesive market driven by the decoration segment, and in a context marked by the organisation of the Olympic Games in Paris in 2024, C!Wrap has chosen to highlight the world of sport.
Through the designs on offer, the installation teams will be immersing visitors in the decor of a basketball club. From the basketball court and changing room to the club vehicle, the projects will immerse visitors in the world of a basketball franchise!
AN EXPERT JURY
Teams' work will be rated, at the end of the day, by a jury made up of professionals from the sector. They use criteria such as the quality of the installation, the finish or the creativity of the design.
At the end of the trade show, the winning team is awarded (diploma and monetary gain).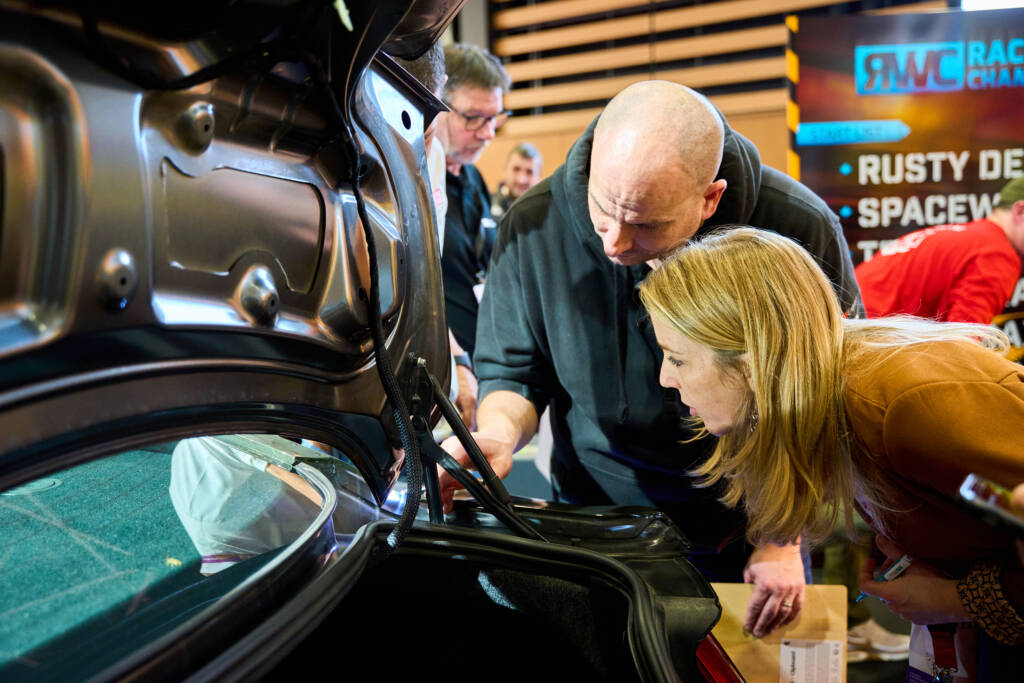 Conferences, tutorials, interviews… come and hone your skills at the show, to develop your know-how and stimulate your creativity.
A TAILOR-MADE CONTENT PROGRAM
Every day, experts will take turns on the competition area to exchange with visitors and share their expertise. Graphic design, new installation techniques, professional tips, advice… the entire C!Wrap team will be on hand to answer questions, live, throughout the three days.
THANKS TO OUR 2024 SPONSORS
>>> DISCOVER THE VIDEO CLIP OF THE 2023 CONTEST
In the meantime, LET'S WRAP !
Information:

FLORENT ZUCCA
cwrap@salon-cprint.com